Ernie Ball Endorses The Jellybricks

After one year, thousands of artists, and three genre winners, Ernie Ball has selected a Grand Prize winner in the "Save Your Strings" competition. The winner will receive, in addition to their year's supply of strings and accessories, Music Man guitars for each guitarist in the band and an official endorsement from Ernie Ball. In the running for the top prize were Pop winners Biscuits & Gravy, Rock winners The Jellybricks, and Country winners Gin House. Ultimately, Ernie Ball selected pop rockers The Jellybricks to receive the big prize.
OurStage is proud to host the music of such incredibly talented acts, and especially pleased to have helped not only expose them to new fans, but also to empower them with the tools they need to keep creating great music.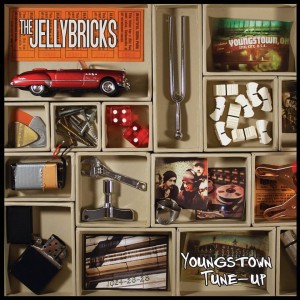 The Jellybricks will no doubt find use for their prizes as they begin to support their forthcoming record, Youngstown Tune-Up. The album's first single, About The Weekend, was just featured by Little Steven Van Zandt as his Coolest Song in the World as well as video of the day on his hugely popular radio show The Underground Garage. Watch it below.
Congratulations to The Jellybricks, as well as Gin House and Biscuits & Gravy.

More like this:
Gin House: Ernie Ball Save Your Strings Country Winner
The Jellybricks Win A Year Of Free Strings From Ernie Ball
Biscuits & Gravy Win The Pop Edition Of Ernie Ball's Save Your Strings Competition