Song For David Bowie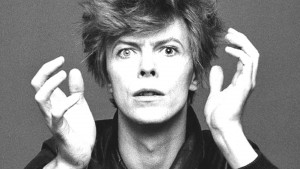 There was not much we could think to add to the conversation when David Bowie passed away on January 10th, so, like many others, we took comfort in the man's rich catalogue of amazing music. But we want to share this new "Song for David Bowie" by Kat Robichaud, who speaks for hundreds of thousands who, over the years, have reconciled their own sense of un-belonging, of being different, with the help and comfort of the world's greatest oddball, David Bowie.
Appropriately, this was recorded at Robichaud's own "Misfit Cabaret" series, which will come to full fruition on March 11-12 at The Great Star Theater in San Francisco. Click here for more info.
More like this:
Video: "Why Do You Love Me Now" By Kat Robichaud
Kat Robichaud and The Darling Misfits LP Out Today