The Upset Victory, "Don't Give Up The Night"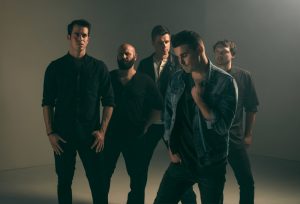 The Upset Victory, current fan favorites on OurStage who have racked up repeated monthly wins and chart placements, and who have been featured several times on our Amazing Radio show, recently dropped a new single. In keeping with their existing body of work, "Don't Give Up The Night" is a slice of driving, hook-laden, modern pop rock. It's such a piece of ear candy that it takes a couple of listens to recognize the clever and careful arrangement, which ebbs and flows, using subtle production techniques to slowly build to exploding choruses before drawing way back when you least expect it. Well done.
Here's the official lyric video.