New Limited Edition 7″ Single From Blondfire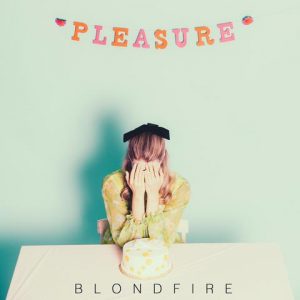 blondfire somehow gets better with each release. They've just released a new single, and the B side alone is addictive as hell. Definitely more indie pop than anything else, and both songs bear elements of straight rock and that elusive thing once known as alternative. In any case, you'll hear some killer Edge-guitar-riff homage there along with shades of chilled-out Beck and you're just gonna love it.
blondfire is mainly Erica Driscoll, working most frequently in tandem with producer Wally Gagel, and the new single is "Pleasure" (b/w "Domino"). With only 500 copies pressed, this is sure to sell out soon, so grab it while you can. You can hear both songs in advance below. Buy the vinyl here.
More like this:
Blondfire's "True Confessions" Video
Westvale's Electro Pop Debut EP
Late Cambrian Thanks You For Your Time