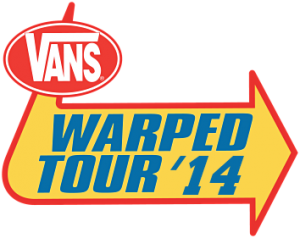 Your summer tan may only now be starting to fade, but that doesn't mean it's too early to look ahead to the 2014 festival season.
Vans Warped Tour is known for executing well-organized lineup announcements far in advance of the annual traveling festival's launch date. Based on a recent tweet from promoters, it looks like the first round of band announcements for the 2014 installment of Warped Tour will begin rolling out on December 4. You can view a screenshot of the tweet in question below:

(The accompanying Instagram image was a blank calendar page.)
December may seem far away, but a handful of sites have already begun posting about the acts they believe will be included on the bill. KillTheMusic, a popular alternative news site, claims to know the first six bands that will be announced. According to their sources, New Found Glory, Attila, Bayside, Balance & Composure, I Killed The Prom Queen, and Yellowcard will appear on the tour.
We'll keep an eye out for updates on Warped ahead of the official announcement and let you know as soon as solid information begins to surface. Until then, comment below and let us know who you would like to see one next year's tour.