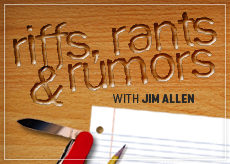 Okay, so early July may not mark the precise midpoint of the year, but it's pretty damn close, and when you factor in for time lost lolling about in summer-vacation mode on and around Independence Day weekend, hell, it's practically still June. In other words, it's as good a time as any for a mid-year assessment of the aural delights that 2011 has offered us up to now. By the time the rest of the year has come and gone, and a final accounting is demanded in order to determine which releases truly reigned supreme, many of these worthy offerings will be tragically sacrificed on the bloody altar of elimination's process. Hopefully, though, a few as-yet-unexpected items will also swoop in from out of nowhere, knocking our socks off, and ascending to their own undeniable place in the 2011 pantheon of monumental musical statements. For now, here's a quick rundown of some of the desperately needed reasons to be cheerful that presented themselves over the last six or seven months.
NEW FACES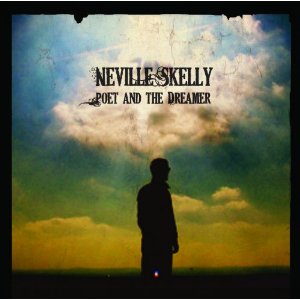 Neville Skelly " Poet and the Dreamer
British baritone Skelly was previously a swing-style crooner, but he has completely reinvented himself here with help from his cousins in The Coral, who play, produce and co-write what might have amounted to a secret Coral album with a different singer if not for Neville's commanding presence and way with covers of everyone from Dion to Jackson C. Frank.
Amor de Dias " Street of the Love of Days
The lead singers for The Clientele and Pipas put their heads together and came up with a dreamy, breezy sound that mixes the former's hazy psych-pop tendencies with the latter's Astrud Gilberto-fronting-Velocity Girl feel.
Foxtails Brigade " The Bread and the Bait
Chamber-folk with poppy trappings"or is it vice-versa"that's bound to live or die by Laura Weinbach's quirky, artful songwriting. It lives, and then some.
Julianna Barwick " The Magic Place
Hey, you got your ambient soundscapes in my ethereal, post-Cocteau Twins song stylings!
About Group – Start and Complete
Don't even try telling us you expected a summit meeting between members of Hot Chip, This Heat and Springheel Jack to sound like a lost Robert Wyatt album.
SECOND TIME AROUND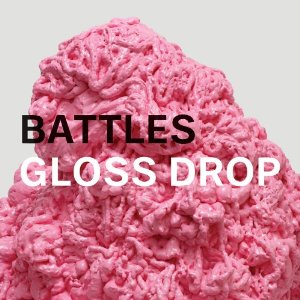 Battles – Gloss Drop
Post-rock for a new generation, doing just fine after the departure of mainman Tyondai Braxton, thank you very much.
Tune-Yards " WHOKILL
If you haven't already found plenty of plaudits floating around for this one, you've probably got a spotty Internet connection or something. Believe the hype.
Burlap to Cashmere " Burlap to Cashmere
Over a decade ago, these guys were Christian folk-rockers with a torrid touch of Gypsy Kings. Things happened. Now they're back as shockingly subtle purveyors of Paul Simon-esque tunes with a spectral sheen.
White Fence " Is Growing Faith
This is probably what the ˜60s would sound like inside Syd Barrett's head if he were still alive today.
OLD GUARD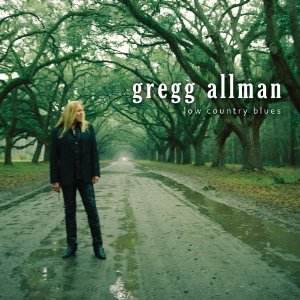 Gregg Allman " Low Country Blues
Who expected to end up loving a Gregg Allman album of blues covers in 2011? Hands? Anyone? Bueller?
Shriekback " Life In The Loading Bay
All right, so technically this is a 2010 release, but come on"it came out at the ass-end of the year, on December 14"what possible chance did it have of getting the fair shake it deserved? It never even got a US release. Nevertheless, these reconstituted ˜80s new wavers have matured remarkably well, and we're counting this as one of 2011's most addictive items.
The Decemberists " The King Is Dead
After all the literary inventions and Jethro Tull riffs were exhausted, who guessed that all they ever wanted was to be R.E.M.?
SONGSMITHS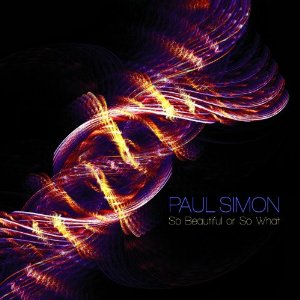 Paul Simon " So Beautiful Or So What
The man who penned the line How terribly strange to be 70 over four decades ago achieves septuagenarian status this year, and only a fool would count him out of the game now.
Richard X. Heyman " Tiers & Other Stories
He's been kicking around as a power-pop hero for a good long while, but he not only shows his ambitions here by tackling a double-length batch of epic orchestral-pop ballads, he justifies them, with a touch of something like genius flickering in between the lines.
Jesse Sykes & The Sweet Hereafter " Marble Son
Ever wondered what Marianne Faithfull might sound like backed by Jerry Garcia? Neither did we, but this dusty desert rock rings some sweetly psychedelic chimes nonetheless.
Ward White " Done With The Talking Cure
When Elvis Costello was still an enfant terrible, he brazenly declared that guilt and revenge were his main motivations. Ward White doesn't need to broadcast such inspirations, they're right there in songs whose expert craft stands up alongside El's, delivered in a voice EC could only ever dream about.
Tim Robinson " Helena's Radio
John Prine. Greg Brown. Joe Henry. If these names mean nothing to you, go out and educate yourself immediately. Then come back and we'll talk. If they get your ears all atremble, however, you'll make a natural convert to the cult of this powerfully poetic Empire State balladeer.
THE POP LIFE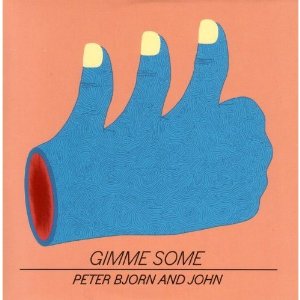 Peter Bjorn and John " Gimme Some
Armed with more hooks than a Peter Pan convention, these guys set for themselves the impossible task of finding a new way to make guitar, bass, and drums percolate in an alt-pop context. Whether or not they literally succeed, the results sure do resonate.
The Crookes " Chasing After Ghosts
These young Brits will either send your mind spinning back to the UK guitar-pop glory days of The Housemartins, Mighty Lemondrops, Bluebells, et al, or get you started on an urgent exploratory mission through the archives of the aforementioned acts.
Buddy Love " Buddy Love
They were short-lived new wave-era power-poppers, but now they're reunited elder statesmen of the pure, powerful pop hook, strikingly unaffected by the ravages of time and armed with songs to die"or kill"for, like the alarmingly infectious single Crying Time.
FROM THE VAULTS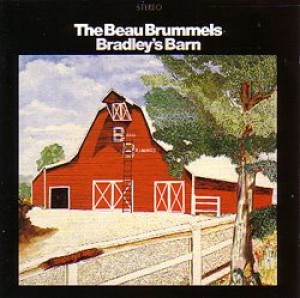 The Beau Brummels " Bradley's Barn
This deluxe reissue of the 1968 cult classic not only revisits an underappreciated piece of early country-rock history, it adds an overwhelming array of tantalizing bonus material, and arrives in a handsomely illustrated and annotated hardcover book that makes the whole package an objet d'art on its own terms.
Neil Young/The International Harvesters " A Treasure
These 1985 live cuts might find Neil burning down the bunkhouse with the hotshot band he assembled for his contemporaneous country album, Old Ways, but it visits only two songs from that record, along with a bunch of unrecorded gems and a killer reinterpretation of Young's Buffalo Springfield classic, Flying on the Ground Is Wrong.
The Hollies " The Clarke, Hicks & Nash Years
They may not have the same iconic place in history as The Beatles or The Kinks but they boasted harmonies on a par with the former and songcraft that stood up easily alongside the latter. This box boasts every track from their most fertile period"not a bad deal.