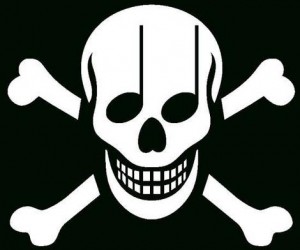 While it may lack the SOPA/PIPA protests from this past January, the second week in August may prove to be an even more monumental period in the history of music piracy.
Arguably the story to break this week was Google's formal announcement on Friday regarding websites that allegedly enable copyright infringement. "Starting next week, we will begin taking into account a new signal in our rankings: the number of valid copyright removal notices we receive for any given site," said Amrit Singhal, SVP of Engineering at Google. "Sites with high numbers of removal notices may appear lower in our results. This ranking change should help users find legitimate, quality sources of content more easily " whether it's a song previewed on NPR's music website, a TV show on Hulu or new music streamed from Spotify."
Singhal went on to state that no site will be completely removed from their search results unless they field a valid copyright complaint. Digital Music News provides a list of some of the sites facing an immediate downgrade in Google's search results, the likes of which include The Pirate Bay, Kickass Torrents, and Zippyshare, amongst others. Word of Google's response is a victory for some artists such as Elton John and Brian May, who have accused the search engine of fostering piracy in the past.
But that wasn't the only big piracy-related story. TorrentFreak confirmed the demise of popular BitTorrent tracked Demonoid with reports that the site's domains have been put up for sale. And the story of Kim Dotcom isn't over yet either, as the embattled Megaupload founder/internet icon hinted at something "Bigger. Better. Faster. 100% Safe &  Unstoppable" coming later this year.
So is illegal file sharing done for? Or will pirates be able to figure out new means to share and procure infringing material? Tell us what you think in the comments!
More like this: