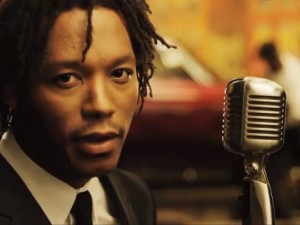 Lupe Fiasco has strongly voiced his political opinions regarding President Barack Obama in the past, but this past Sunday, during a concert set up by StartUp RockOn celebrating the President's inauguration, he may have gone too far. After playing a wandering half-hour version of his anti-war track "Words I Never Said," which included vocal statements about his lack of support for the President and violent drone strikes in the Middle East, Fiasco was escorted offstage. Hypervocal, the company that co-founded StartUp RockOn, offered a statement claiming that they are "staunch supporters of free speech, and free political speech. This was not about his opinions. Instead, after a bizarrely repetitive, jarring performance that left the crowd vocally dissatisfied, organizers decided to move on to the next act." Of course, it seems unlikely that the voicing of Fiasco's political views was not a factor in the organizer's decision to remove him from the stage.
If you dig Lupe Fiasco, check our OurStage artist ADRIAN.
You can see footage of the "fiasco" below.
More like this: