The votes were counted and Phillip Phillips was crowned the 11th American Idol on May 23. So what's next?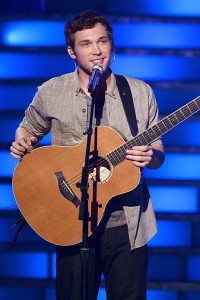 If this is going to be just another case of recent history repeating, a first blush of modest success (his Idol winner's single "Home" entered Billboard's Hot 100 at No. 10, with 278,000 downloads), maybe even a platinum post-Idol album (like his predecessor, Scotty McCreery), then… nothing much. Unlike American Idol's early seasons, which made durable stars out of Kelly Clarkson and Carrie Underwood, taking the grand prize no longer comes with guaranteed gold or platinum (if only for one album).
Even Adam Lambert, Idol's eighth runner-up and the show's lone international star launch in the past several seasons, is in the throes of a sophomore slump. Although Trespassing, his second studio album, released on May 15, entered Billboard's Top 200 album chart at No. 1, it did so with only 77,000 copies sold its first week. That's 120,000 less than his 2009 debut, For Your Entertainment, and the lowest one-week total for a No. 1 album since last August, when Adele's 21 sold 76,000 copies in its 12th non-consecutive week at No. 1. (more…)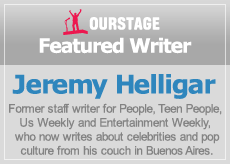 Maybe the "Glamberts" are as good as it gets? If so, American Idol's days of blasting supernovas into the pop stratosphere certainly ended with a big bang. Adam Lambert, the object of the "Glamberts'" obsession, may not be Idol's best-selling star"internationally, that would be first-season champ Kelly Clarkson, who has sold nearly 25 million albums worldwide, with Carrie Underwood taking the lead in the US with sales of some 12 million"but he might well be its biggest. His "Glamberts" dance at the altar of their pop idol with a passion unmatched even by Lady Gaga's disciples, who at least make do with Rihanna and Katy Perry when she's not around.
Interestingly, since Lambert's second-place finish in 2009's most-shocking Idol-finale twist to date, it's been nowhere but way down for other Idol contestants on the charts. Although Kris Allen, the guy who shoved Lambert into the eighth season's runner-up spot, scored a trio of Top 20 singles"one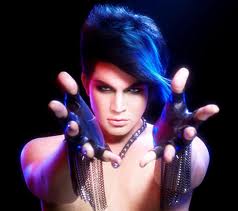 of which, "Live Like We're Dying," went platinum"his self-titled post-Idol album sold just a fraction of what Lambert's For Your Entertainment did in the US (765,000 vs. 322,000), and was the first by an Idol winner not to go gold.
This past season's Top 2 might do even worse: Last month, Lee DeWyze's Live It Up earned the distinction of having the lowest first-week sales (39,000) of any Idol winner's debut to date, and plummeted down the Billboard 200 album chart faster than you can say, "Taylor Hicks." (Remember him?) Runner-up Crystal Bowersox's debut, Farmer's Daughter, came out on December 14 and isn't expected to do much better.
Though the Fox network's Idol still has an edge in the Nielsen ratings (we'll see when its 10th season premieres on January 19, how it fares with Simon Cowell gone to launch the US version of The X Factor in September of 2011, also on Fox), but emerging competition is endangering its supremacy in the pop marketplace. As TV-produced pop stars go, the Glee cast has eclipsed just about everyone, with a string of hit albums and EPs and more than 100 singles charted on Billboard's Hot 100. Meanwhile, Lambert aside, the two top-selling stars to emerge from TV talent search's in the past two years"Susan Boyle and Jackie Evancho"came not from Idol but from Britain's Got Talent and America's Got Talent, respectively.
And more competition is on the way. In addition to Cowell's US X Factor, NBC will debut the Mark Burnett (Survivor)-produced The Voice of America, based on Holland's top TV star search, in the spring of 2011. But the success of Boyle and Evancho, neither of whom won their respective contests, suggests that it might not be whether you win or lose, or even which show you appear on, but the strength of your publicity hook. Boyle was the underdog forty-something spinster from the Scottish boondocks, Evancho the 10-year-old opera-singing prodigy.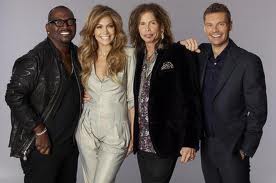 As for Idol's upcoming hopefuls, if any act associated with the show is likely to benefit from the exposure next season, my money's on new judge Jennifer Lopez. She hasn't had a pop hit in years, but 19 Management should take over her recording career pronto, release the long-delayed Love? and watch it outsell Allen, Bowersox and DeWyze. She might never again have a "Glambert"-type following to call her own, win an Oscar like third-season also-ran Jennifer Hudson, or even secure her very own episode of Glee, but she very well could provide Idol with new bragging rights as an even greater resurrector of fading celebrities than Dancing with the Stars.
Jeremy Helligar is a former staff writer for People, Teen People, Us Weekly and Entertainment Weekly, who now writes about celebrities and pop culture from his couch in Buenos Aires.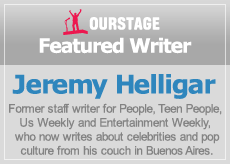 They don't make albums like they used to. These days, acts like Lady Gaga, Michael Bublé and  the cast of Glee are keeping it short and cheap with the EP" an "extended play" release that generally features under ten songs for under $10. Sure the full-length, full-price set is alive, if not altogether well, but lately the EP is giving it a run for its online retail money.
Leading the parade of EP-embracing pop stars is Sweden's Robyn. Rather than following up her 2005 self-titled international breakthrough with a proper album, Robyn released three Body Talk EPs over the course of five months this year. Five tracks from each EP appear on her fifth full-length album, also called Body Talk, which hit stores on November 22nd. Twelve days earlier, another buzzed-about Swedish act, the Radio Dept. released their eleventh EP, Never Follow Suit.
Last year, fellow Canucks Justin Bieber and Drake both preceded their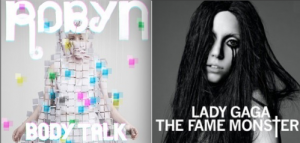 platinum 2010 full-length debuts with successful EPs, and Lady Gaga released The Fame Monster as an addendum to The Fame " a stand-alone set. Not only did it go platinum and launch three Top 10 singles on Billboard's Hot 100, but it just received a Grammy nomination for Album of the Year (possibly an EP first). More recently, Usher's Raymond v. Raymond EP spin-off, Versus, went Top 10, as did Michael Bublé's Crazy Love offshot, Hollywood: The Deluxe EP. Ke$ha's Animal sequel and/or companion piece, Cannibal, came out on November 22nd,  followed by Adam Lambert's Acoustic Live! EP which arrived this week. Ke$ha's Cannibal was the first of the recent flood of EPs to spawn a No. 1 single: the one-week wonder "We R Who We R."
Of course, where there's a music trend, Glee soon follows. There've been three Glee EPs so far, including Glee: The Music, The Power of Madonna, which debuted at No. 1 on the Billboard 200 album chart last spring.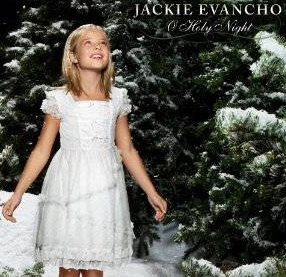 This holiday season, Michael Bublé, Lady Antebellum and Taylor Swift all have Top 40 Christmas EPs, as does America's Got Talent's 10-year-old opera-singing sensation Jackie Evancho. O Holy Night, her four-song EP (with a bonus DVD) entered Billboard's album chart at No. 2, with first-week sales of 239,000, beating out new albums by multi-platinum superstars Rihanna, Josh Groban, Kid Rock, Rascal Flatts and Keith Urban. The lower retail list price ($8) helped, but EPs are cheaper to produce and usually aren't marketed as heavily "or expensively " as regular albums, which in recent years have been producing significantly diminished returns on a still-costly investment. When the contents of EPs are mostly live tracks or leftovers from the studio sessions for the preceding album, artists and record labels can reap financial benefits from them with minimized overhead cost.
One already noticeable effect of the EP explosion is that full-length albums (in their original state, minus iTunes, deluxe-edition and Japanese-version extras) are getting shorter. Gone, for the most part, are those marathon seventeen-song sets, padded with filler just so fans can feel like they are getting a lof for their money. More pop stars are wrapping it up after ten to thirteen tracks. The official version of Susan Boyle's The Gift features ten, while Rihanna's Loud has eleven, which is the same length as Live It Up, the debut album from American Idol season-nine champ Lee DeWyze. Christina Aguilera and Cher's Burlesque soundtrack is a concise ten songs (compared to Aguilera's eighteen-track Bionic from June), as is Duffy's just-released sophomore set, Endlessly.
Expect the lines between EPs and regular albums to become more blurred in the future, to the point where it's hard to tell them apart. Fans may end up getting fewer songs per release, but for artists looking to make an easier buck while keeping new music on the radio (or elsewhere) less is going to be so much more.
Jeremy Helligar is a former staff writer for People, Teen People, Us Weekly and Entertainment Weekly, who now writes about celebrities and pop culture from his couch in Buenos Aires.