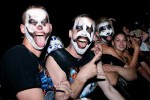 How many times have you written off a band or an artist because of their fans? I'm sure many of us are either unwilling to admit it or simply have not realized this subconscious process of ruling out, but it happens all the time.
Regardless of the quality of the music, it is very easy for potential new listeners to be deterred because of the reputation created by a band's fanbase. For example, what comes to mind when I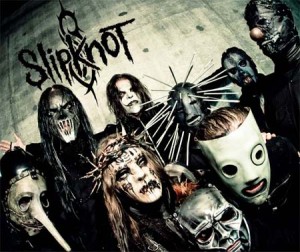 mention the name Slipknot? For many of you—especially those who are not very familiar with them—my guess is that you thought of the types of people you might associate with that band; mean, dumb, meathead psychos (Sorry, Maggots. No offense!). However, while this may be true for some of their fans, this doesn't mean you should curse the band all together. The problem is that too many people apply this stigma to the band, assuming the music is unsophisticated, dumb, mindless, or perhaps untalented. However, those who are familiar with and open to the idea of Slipknot, fan or not, know that they are a very hardworking group of extremely talented musicians. It might not be your cup of tea, but at least give them that.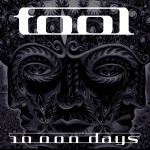 Okay, so maybe the guys in Slipknot bring it upon themselves with their terrifying masks and generally offensive demeanor, but how about Tool? They have a similar demographic as Slipknot, but many listeners might find their sound to be a little "easier to swallow." However, they often get lumped in with the same sort of crowd that makes outsiders assume the music is terrible, while in fact, tool has written some of the most interesting, progressive, and influential songs in nu metal.
Too often do people overlook a band just because of the fanbase they seem to attract. Of course, that's not totally unreasonable. If you do not like or do not relate to a certain type of person, and that type of person likes a certain type of music, then by the transitive property, it seems safe to assume that you will probably dislike that type of music too. However, this isn't always the case. We all have "guilty pleasures," but why are they guilty? Because we're embarrassed to admit when we like something outside of our own self-ascribed reputation? Are we that proud of our "taste?" (more…)