Sound And Vision: Why Hasn't Tabloid Notoriety Turned John Mayer into a Total Joke?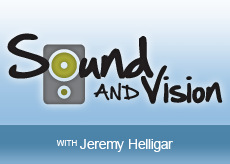 "John Mayer Gets a Haircut After Katy Perry Split!"
As breaking news of the day goes, it's not exactly groundbreaking. Still, there it was, in multiple variations, splattered across the online pages of E!, Us Weekly, Entertainment Weekly (which called it a hair break-over), People magazine and so many other websites devoted, in large and small part, to such trivialities. You'd think Samson had risen from the dead and taken up guitar.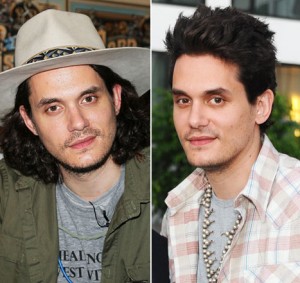 But wait! Shouldn't Delilah " I mean, Katy Perry " have been the star of this life (and a new ˜do)-after-love story? Traditionally, the celebrity tabloids and gossip websites pursue female celebrities about whom they date, whom they marry, whom they divorce, to search for baby bumps, and fashion dos and don'ts. Guys generally get in only when they're dating one of them. (Why do you think Nickelback singer Chad Kroeger, who once went from long to short without causing so much as a media ripple and is now engaged to Avril Lavigne, is suddenly "newsworthy"?)
By those standards, John Mayer must be some kind of publicity-baiting genius. In the last several years, he's made himself as much of a tabloid fixture as an A-list starlet by dating a succession of them: Jessica Simpson, Jennifer Aniston, Taylor Swift, and most recently, Katy Perry, his pop-star paramour of a few months.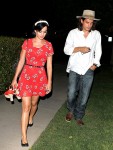 But where does that leave his music? Does the public now care more about his love life than his songs? For some women who rock (and pop), too much coverage in the pages of People and Us Weekly can be career-crippling, as was the case with Jennifer Lopez and Britney Spears in the early ˜00s, and more recently, Miley Cyrus and sometime-singer Linsday Lohan. But despite Mayer's frequent public lapses in judgment " referring to Jessica Simpson as "sexual napalm" and to his own penis as a "white supremacist" " his reputation as an A-list rocker has gone mostly untarnished, even while his personal rep has nosedived.
It's a wonder that Mayer's personal life has become so scoop-worthy that a trip to the barber is now considered news. We've come a long way from the days when guys had to thrash hotel rooms, get drunk and rowdy, and punch out photographers to get big-star coverage. Instead, Mayer became a media magnet by remaining relatively orderly and going through starlets the way Axl Rose once went through headbands, then kissing and telling all in the pages of Rolling Stone and Details. He's like a reality TV star without a show. That couldn't be less rock 'n' roll.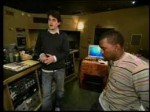 If he were concerned with street cred, he'd be dating cool chicks like Karen O of Yeah Yeah Yeahs and Cat Power. Of course, they're probably too smart and hip to tangle with him. In some ways, Mayer is like the white Kanye West, talking and dating first, thinking later " if at all. If Kim Kardashian weren't already taken by Kanye, she'd probably be dating Mayer (oh yeah, she already did, in 2010), who'd probably be looking in Rihanna's direction right about now, if it weren't for the white supremacist between his legs.
Also like Kanye, Mayer's commercial clout has yet to suffer the consequences of his tabloid notoriety. His fifth studio album, Born and Raised, released last May, was critically praised, sold 219,000 copies in its opening week, and entered Billboard's Top 200 album charts at #1. It was also his first album to enjoy across-the-board international success, debuting at #4 in the U.K., which suggests that he can still sell more than magazines, and his greatest hits don't only involve page views.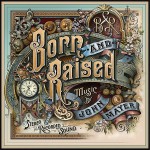 A decade into his recording career, Mayer remains one of the most formidable and bankable solo male artists on the charts, one whose latest album outsold current releases by the likes of Usher and Chris Brown (both leading men in their own tabloid dramas in recent years) by an opening-week margin of nearly 2-to-1. As it turns out, bonafide talent, of which Mayer possesses a surplus, can trump scandal, after all. But one wonders if he'd be moving more units if he weren't always slumming in the press, or if he's only doing as well as he still is because all the extracurricular publicity has increased his Q Score.
Whichever it is, Mayer might be suffering in other ways: He said he was hurt when Taylor Swift skewered him on the track Dear John, from her 2010 Speak Now album. (It made me feel terrible, he told Rolling Stone. Because I didn't deserve it.) And as Joe Jonas and Taylor Lautner already know, the only thing worse that sitting through one of Taylor Swift's awkward tales of romantic angst is probably being the subject of one of them.
Congratulations, dear John. It couldn't have happened to a more deserving guy.
More like this: