Sound And Vision: Best And Worst Performances In Pop Music Videos — Who's Hot And Not?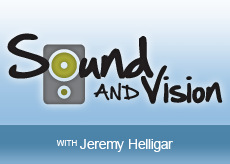 Though we're at least two decades removed from MTV's prime, never underestimate the enduring power of music videos. They can send singles zooming up the charts (Katy Perry's latest jumped from No. 31 to No. 4 the week after the video hit YouTube), make intolerable songs must-hear and must-see (as Ke$ha's "Blow" recently did) and drum up just enough controversy to make fairly mainstream acts seem edgy (take a bow, Lady Gaga). But unlike the days when Michael Jackson and MTV ruled, for the most part, they're no longer trying to change music or do much more beyond promoting the artists whose names are attached to them.
Lady Gaga and Beyoncé still take the art of making videos seriously; Ke$ha, who owes her entire career to a carefully cultivated video image, put an MTV VMA-worthy effort into "Blow" (my pick for the best pop clip of 2011 so far); and Katy Perry shines brightest onscreen. Still, when it comes to videos, most of today's pop stars offer little more than what's expected of them. They show up, look fantastic and lip-sync to the best of their ability.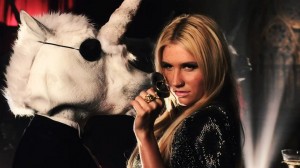 It's been years since the once always-dependable Madonna has given us the wow factor. Annie Lennox and Bjí¶rk are from a now-bygone era. Michael Jackson is dead. And Adele, who could have done so much with "Rolling in the Deep," didn't even bother to get off her ass!
Which pop stars are making the biggest impressions"for better and for worse"on MTV and on YouTube these days? I like Nicki Minaj, but she's all styling"without the bells and whistles, she'd probably blend into the woodwork. And Jennifer Lopez has never been sexier than she is in "I'm Into You," but the video is only about how great she looks. The song is throwaway, and the video doesn't make it sound any better. So who are video's latest MVPs? Here are my picks for who's Hot and Not.
HOT!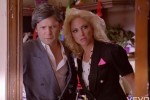 Debbie Gibson in Katy Perry's "Last Friday Night (T.G.I.F.)" The fifth video from Katy Perry's Teenage Dream album really pulls its weight, doing precisely what a good video should do: It sells the song. It's a true transformer, turning "Last Friday Night (T.G.I.F.)" from a mediocre album track into a Teenage Dream highlight. Interestingly, the best moment involves neither the song nor the star. The usually dependable Perry overplays her geek alter-ego throughout, but toward the end, when '80s teen queen Debbie Gibson shows up as her mom, the clip morphs from Glee meets Party Girl and Can't Hardly Wait into a sort of video roast of Sandra Bullock in The Blind Side. Gibson does the perfectly pressed upper-crust glamour mom/wife with confidence and humor. Hollywood! Quick! Get this woman her own sitcom!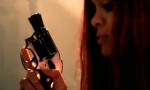 Rihanna in "Man Down" Music videos rarely require acting chops. If you've got the look"and Rihanna certainly does"three-quarters of the battle is won. In "Man Down," a controversial gothic drama about the ripple effect of sexual abuse, Rihanna creates a complete character without uttering a single word of dialogue. Watching her tragic response after she's sexually assualted outside of a club, I find myself wishing that she were making her film debut next year in a dramatic showcase that would require more from her than Battleship, a Hollywood wannabe-blockbuster set for release next Memorial Day weekend.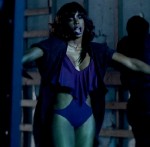 Kelly Rowland in "Motivation" I've never listened to the first hit single from Rowland's third album, Here I Am, without the benefit of the video visual, so I couldn't tell you if it stands on its own. But for the first time in her solo career, Rowland does. I'd make some crack about how she's bringing sexy back, but it's the first time we've seen Rowland bring it period (ah, the wonders of a blue lighting and impossibly sculpted male dancers). After so many years of being a second banana in Destiny's Child, living her pop life in Beyoncé's shadow, Rowland at last is the star of her own show.
NOT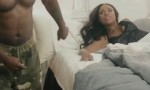 Jennifer Hudson in "No One Gonna Love You" Hudson proves that her Oscar win for Dreamgirls may have been a fluke, and her underwhelming follow-up performance in the first Sex and the City movie wasn't. In her (flimsy) defense, the dialogue that begins her latest clip is as awkward as the song's grammatically challenged title. But a great Academy Award-winning actress should be able to transcend a poor script. Hudson looks amazing, but her sass sounds forced, and she tries too hard to channel Beyoncé in too-the-left-to-the-left female-empowerment mode. Instead, she comes across as kind of cranky and annoyed. No wonder her man can't get away from her fast enough! Next time Hudson should skip the pillow talk and just sing.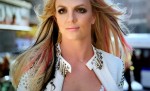 Britney Spears in "I Wanna Go" Where's Britney Spears's pop-star spark? Look closely at her in any video from her last three albums: She's dead behind the eyes. The zombie act continues in the third clip from the Femme Fatale album. Being Britney Spears is hard work, so now she's trying to be Ke$ha (the attitude at the press conference that kicks off the video is straight out of "Blow") with a touch of Avril Lavigne (her purposeful strut as she stalks the streets seems to have been lifted from "What the Hell"). Instead, she comes across as a third-string pop star (Mandy Moore or Jessica Simpson back when Britney was on top). Though she gets bonus points for not falling back on the same dance routines that dominate her videography, if she wants to show us that it's not easy being Britney (yawn, yes, there we go again), the least she could do is be Britney.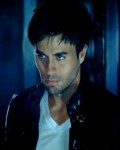 Enrique Iglesias in "Dirty Dancer" They don't make male solo pop stars the way they did back when Michael Jackson and Prince ruled the world. Bruno Mars and Jason Derülo are nice to look at but hardly potentially iconic video stars. Then there's Iglesias"gorgeous, talented and one of the nicest guys I've ever had the pleasure of sizing up face to face. But it's time for him to do something new with his. You can take him out of any of the videos he's made since his English-language breakthrough in 1999 with "Bailamos," drop him into another one, and the videos all remain the same. I'm not saying those come hither looks don't work"only the most justifiably confident pop star would dare to name a song "Tonight I'm F**kin´ You" and probably be right"but when I'm starting to tire of looking at Enrique Iglesias head shots (tilt it just so, look up slightly, smolder), we've got a serious problem.