Sound And Vision: Rihanna Vs. Christina Aguilera Vs. Alicia Keys: Who Will Win November's Battle of the Divas?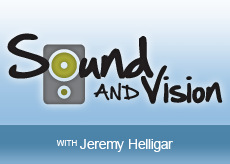 Sweet November is about to spawn another monster. Not a beast like the ugly, twisted child Morrissey warbled on about in 1990, but three beauties in the monster diva throwdown of the year. It will be the month in which three of pop's biggest female players"Rihanna, Christina Aguilera, and Alicia Keys"all release new albums. Who'll emerge "triumphant""to quote the title of top diva Mariah Carey's new single, from an album that won't be released until March of 2013, long after the diva dust settles? Read on…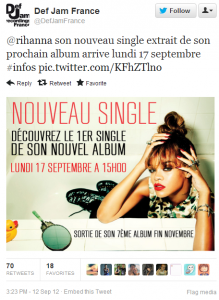 Rihanna Another November, another new Rihanna album. This will be the fourth consecutive year in which she's put out a new album during the penultimate month. She releases them like clockwork, and with Talk That Talk, her 2011 effort, the music was beginning to sound like clockwork, too, which might be why only two of its six singles hit the Top 10 of Billboard's Hot 100. Rihanna has described Diamonds, the first single from her seventh studio album, due at the end of November, as happy and hippy, and I have no doubt that it will sparkle appropriately. But will the rest of the album be as lackluster as most of Talk That Talk?
Now that Taylor Swift has just scored her first Hot 100 chart-topper with We Are Never Ever Getting Back Together, the debut single from Red (due Oct. 22), soon to be her third consecutive No. 1 album, singles-scene queen Rihanna, who has yet to top the album chart, is gunning for the same reverse fortune that recently befell Pink. The pop vet is only now getting around to scoring a No. 1 album (with the Truth About Love) after being in the game twice as long as Rihanna. But if fans aren't already in the throes of Rihanna fatigue, will they get there after being bombarded with yet more new music from her? She's going to have to come up with something as fresh as We Found Love sounded one year ago to ensure that's not the case.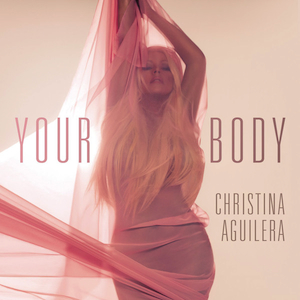 Christina Aguilera After wandering through the pop wilderness for a while, The Voice's sole female judge finally ended up in a good place"a few good places"over the last year: No. 1 on the Hot 100, where she went for the first time in ages as a guest vocalist on Maroon 5's 2011 smash "Moves Like Jagger"; on a hit TV show (and with The Voice getting higher ratings than The X Factor in their Wednesday-night time slot, for the first time in her career, she's more of a draw than her old rival Britney Spears); and in her judge's seat on The Voice, where she's revealed a warmer, earthier side that offsets her previous ice-queen persona. It should be onward and upward with Lotus, her upcoming studio album (due November 13), right? So why is she moving backwards?
The album's first single, Your Body, was produced by Max Martin, the guy behind so many hits from her closest pop competitors at the dawn of the new century. Aguilera recently told Billboard magazine that despite backwards appearances, because it's the first time she's worked with Martin, it's actually a step forward. If only. Though hardly a disaster, Your Body does indeed sound like backtracking after the edgy, futuristic pop of 2010's underrated Bionic. In the same interview, Aguilera suggested that Bionic was ahead of its time, and in time, its sound will come to be seen as groundbreaking. I agree, and I think that time is now. Hopefully, Aguilera hasn't completely given up on Bionic-style experimentation in deference to the commercial safety of mainstream pop.
Alicia Keys Her last album, 2009's The Element of Freedom, only went platinum and failed to produce a Top 10 single on Billboard's Hot 100, so 2002's Best New Artist GRAMMY winner has a lot to prove with her fifth studio album, Girl on Fire, due November 27. The title track and first single is everything a hit single should be: It's bold, it's loud, and it's got the ubiqutious Nicki Minaj in a guest cameo. So why has it been such a middling performer on the charts, barely denting the Top 40?
The problem is, it's not Alicia Keys. As with Put It in a Love Song, the Beyoncé duet on her last album, and New Day, the Rihanna-surrounded-by-Beyoncé-beats teaser single from Girl on Fire, Keys sounds like she's trying to reignite audience interest by being someone else. Creative evolution is one thing, and Keys's sleeker, more adult look is a nice sophisticated touch, but when you made your name based on a sound that transcends trends, it's dangerous to start falling into them. If people want brash pop, they can get it from Rihanna and Aguilera (or Ke$ha, whose next album, Warrior, drops on December 4). Hopefully, with the rest of Girl on Fire, Keys will burn less predictably by toning down the pop ornamentation and letting her voice speak"and sing"for itself.