Lauren Strange Covers The Cranberries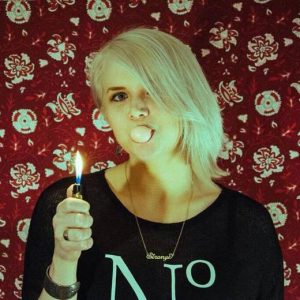 Nashville singer and songwriter Lauren Strange, along with her band the Pretty Killers, just released a cover of The Cranberries' 1994 hit "Zombie." Strange's rendition of the song is faithful to the original, and allows the eclectic artist to showcase the more intense edge of her vocal spectrum, while the band stretches out on the driving backing track.
Strange has been a longtime presence on OurStage, racking up chart successes and placing as a finalist in our Intel Superstars competition. She also won the grand prize in the John Lennon International Songwriting Contest country category, among other awards. Follow her on Twitter @laurenstrange.
More:
Rock, Pop And Country Winners Announced For The Intel Superstars Competition!
Tender Warrior: Lady Lamb's New EP And Tour Dates
Chase Gassaway Reimagines The Lumineers