KAZE: "Pinned On You"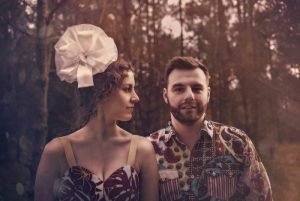 We featured this single on our Amazing Radio show a couple of months ago, and now we're happy to present the official video for "Pinned On You" by the Manchester UK duo KAZE. The track is a barn burner, alternatingly aggressive and vulnerable in the narrative of affections spurned, with a completely off-kilter verse and a hard rocking chorus. The video is inventive, directed and with a compelling performance by singer Amy Webber, who interacts with animations on the screen as a kind of psychic projection of the lyrics. Check it below.
"Pinned On You" is from the EP No Filter, available now.
More:
Kat Robichaud's 'Misfit Cabaret'
Dollie Demi On The Beeb
The House Of Jed: "You'll Wait A Long Time For Me"