With the 2012 presidential campaign well underway, hip-hop heavyweights are weighing in on the Barack Obama vs. Mitt Romney battle. While the celebrity circuit has been relatively quiet compared to the last election, some stars are stepping up to lend their support to Obama, while others are just encouraging young people to vote.
Last week, legendary rapper Immortal Technique voiced his support for President Obama, and doubted he would be ousted come November.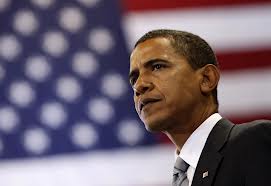 "I don't think [Romney will] be elected. I'm not saying there's no chance. I just think the chips are going to fall with Obama. I think a lot of people are very invested in that, and the infrastructure of America " especially finishing these wars and going through economic change " rare to see them oust a president that way. Although, Romney does have a huge, huge cash influx, which makes him able to put all these ads out. It'll just be up to the swing states. New York is always going to be Democrat for the most part," he told Vlad TV.
He also took some time to compare the two candidates, noting Romney's new focus on personality. (more…)