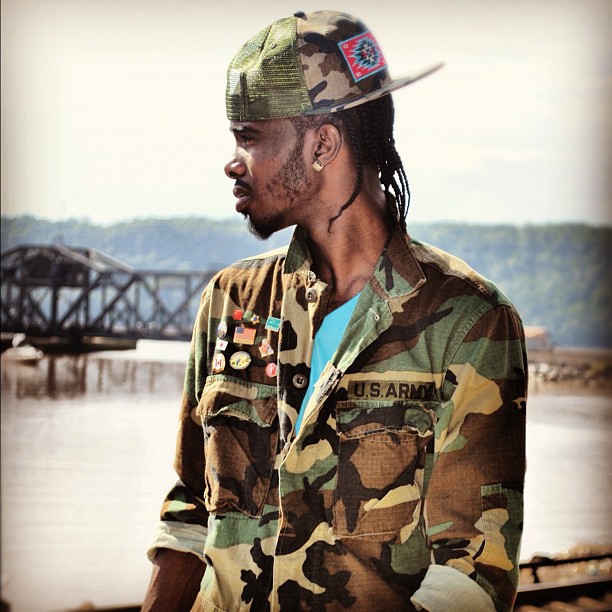 It's been a long journey and a lot of hard work for North Carolina rapper Felony Fame since he left Newark, N.J. at a young age, but now that struggle is finally paying off. Fame was recently crowned the winner of the Coors Light "Search for the Coldest" Competition by judges DJ Drama and DJ Khaled (joined by host emcee Ice Cube), his versatility and originality overtaking several other competitors in the final round of freestyle battles. Now, the competition title, a DJ Drama-produced track, and a feature on Drama's mixtape are helping this phenomenon become a sweeping sensation in the world of hip-hop. Felony Fame took a minute with us to talk about life before hip-hop, his alter-ego, and where he's headed from here.
OS: You're originally from Newark, N.J., how did you end up settling in North Carolina?
FF: I was really born in Newark, New Jersey. I ended up moving to North Carolina with my grandmother. I was raised by my grandmother, then my mother decided to move to North Carolina from Newark herself. So I was raised in North Carolina.
OS: Who are some other artists who you look up to and draw inspiration from? Did any of those artists influence the start of your career?
FF: Some of the artists I draw inspiration from, for me, definitely The Wu-Tang Clan, Biggie, you know, Notorious B.I.G. He was one of the first big artists I was in to. As a kid I used to want to perform his songs at talent shows, and things like that. Usher too, I did a couple of his songs too, that was in elementary school. Those are some of the artists I came up listening to and made me want to do music.