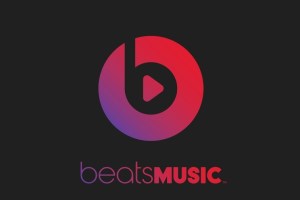 The much-anticipated music streaming service Beats Music launched this week. True to its promise, Beats delivered a slick app and an engaging approach to listening to music, most notably with its curated playlists and its "the sentence" feature, which allows users to input time, place, and mood for a customized listening experience.
But it shouldn't come as a surprise that things have not gone perfectly. Users have noted a few glitches with the streaming music, as well as substantial connectivity problems. Beats Music CEO Ian Rogers sent the following email yesterday evening, announcing that sign-ups will be temporarily frozen while they iron out the bugs:
Huge thanks to everyone for making our launch day yesterday so successful. We've been blown away by the love that made us the #1 Music App in the iTunes Store.
Due to the extremely high volume of interest in our service some users are experiencing issues. Most people are unaffected but our priority is to give everyone a great experience. We prepared for issues like these, have a plan, and are going to hold off on letting more people in while we put this plan in action.
For those of you that claimed your name in the lead up to launch, we still have your username reserved and we'll be in touch with your invite. We appreciate your support.
Everyone who registers this week will get an additional seven days added to their trial.
We're staying focused on bringing you the best music experience from the people who know what song comes next. Stay tuned, and thanks for being excited about Beats Music.
Let's hope these are the usual growing pains and that Beats will be up and running at full capacity soon.
More like this:
Trent Reznor Streams Nine Inch Nails Remix
Beats Music Streaming Service To Launch January 21
The Echo Nest Introduces The Infinite Jukebox At Music Hack Day @ MIT