Riffs, Rants & Rumors: The Best Albums You Didn't Hear This Year

As we've noted previously, the music press"both print and online"is so overloaded with year-end best-of lists that it almost seems more worthwhile to come up with a worst-of list, just for the sake of doing something different. But the actual process of putting together a diligently researched tally of 2011's most actively unpleasant albums would entail more pain than we're willing to bear. So instead, here's a list of top 2011 releases that you won't wind up seeing duplicated in every other blog, magazine or newspaper you come across this month. These are the outliers, the undergrounders, the cult heroes and the musical mavericks who follow a path pointed towards aesthetic accomplishment rather than lowest-common-denominator appeal. Consider this a public service, filling you in on some of the subtler sonic pleasures you've been missing out on over the last dozen months.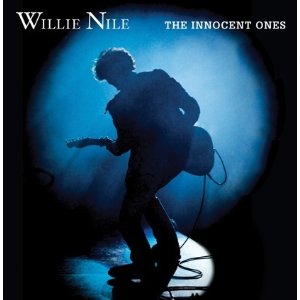 Willie Nile – The Innocent Ones
This New York rocker counts Bruce Springsteen and Bono among his admirers, but he's more about doggedly pursuing his vision through passionate live performances and DIY album releases than achieving arena-rock status. He's come within a hair's breadth of fame more than once over the course of his career, but stardom might have clouded the kind of rock & roll resolve that makes The Innocent Ones' mix of lyrical folk-rock and hard-hitting, hook-heavy power-pop possible.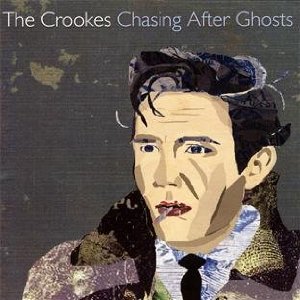 The Crookes – Chasing After Ghosts
This young band of Brits boasts a sound that harkens back to a time they're not even old enough to remember first-hand. If you get all warm and fuzzy inside when you hear the gentle jangle and snappy songcraft of late-'80s/early-'90s UK guitar-pop outfits like The Woodentops and The Traschan Sinatras, then The Crookes are just the boys to fill your sails with hope for the future of English indie-pop. The Sheffield band's debut earned them more attention in their homeland than it did on this side of the pond, but then, their aforementioned influences never exactly burned up the American charts either.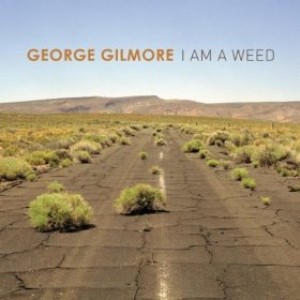 George Gilmore – I Am A Weed
There are a few artists out there who can be said to work an American variation on the various phases of Nick Lowe's early career"Walter Clevenger's power pop and John Paul Keith's garage Americana come to mind"but where is the US equivalent of latter-day Lowe, the cool, classy balladeer whose quietly crooned tunes are shot through with rootsy rock & roll savvy? Right here. Flashes of soul, rockabilly, folk and even gospel illuminate George Gilmore's tales of a man who's been around the block enough to narrate every square foot of it with authoritative ease.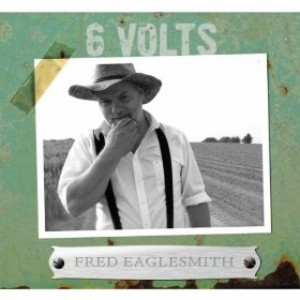 Fred Eaglesmith – 6 Volts
Somehow the reputation Canadian singer/songwriter Fred Eaglesmith has earned in his homeland hasn't translated to much US renown, despite the fact that he's spent decades hitting the road as hard as he could all over North America. He started out as a sort of Canuck John Prine, but began getting progressively stranger with each album, culminating in the cool, creepy Tom Waits-isms of last year's Cha Cha Cha. But 6 Volts finds him getting back to his roots in dusty, greasy tunes that move like rickety pickup trucks across a landscape populated by working-class antiheroes.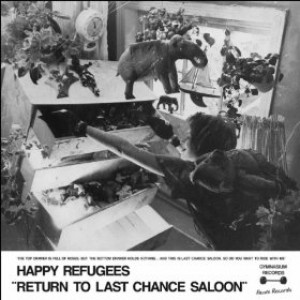 Happy Refugees – Return to Last Chance Saloon
Return to Last Chance Saloon is in the unusual position of being the first-ever album release by a band that's been out of commission since the '80s (until their recent reunion performances). The indefatigable archival efforts of Acute Records have made it possible at last to enjoy a full-length release of this British post-punk outfit's ragged-but-right tracks. A single and a mini-album from the early '80s"both rarities today"were the only aural evidence of the band's existence until those cuts were combined with unreleased material for this anthology. Fans of The Fall and their ilk will feel at home in the Happy Refugees' world, but their sound is also more nuanced than that description might imply.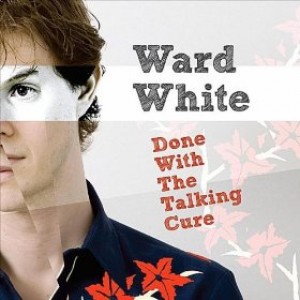 Ward White – Done With The Talking Cure
With a vocal style triangulated somewhere between David Bowie, Scott Walker and Morrissey, and a satirically lacerating songwriting bent that evokes images of late-night skull sessions between Randy Newman, Elvis Costello and Leonard Cohen, Ward White hits all the right marks here. Orchestral pop rubs shoulders with indie rock and the artier end of the singer/songwriter spectrum on an album that manages to make near-fatal self-effacement sound like fun.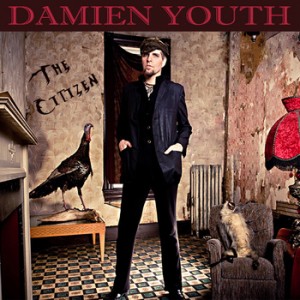 Damien Youth – The Citizen
Regular readers of this column won't have to cast their memories too far back to recall last week's in-depth interview with Louisiana's dark prince of poetic, goth-kissed psych-folk. But even if you're coming upon Damien Youth's name for the first time, it will only take a quick listen to his latest album, The Citizen, to become intoxicated with his knack for hypnotic melodies and haunting imagery. If Syd Barrett and David Bowie had some kind of surreal, acid-assisted tryst in the late '60s, their unearthly love child would surely have grown up to put The Citizen in his 2011 Top 10.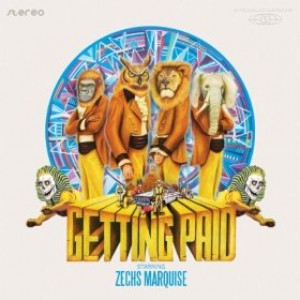 Zechs Marquise – Getting Paid
Speaking of artists this very column might have hipped you to, Zechs Marquise is mainly known for their connection with the weird and wonderful world of Omar Rodriguez-Lopez, of The Mars Volta fame. ZM is chiefly occupied by Omar's brothers, and Getting Paid's punchy, powerful mix of jazz fusion, progressive rock, '70s funk and Hendrix-influenced psychedelia will certainly not scare away any Mars Volta fans, but Zechs Marquise has its own distinct identity as well.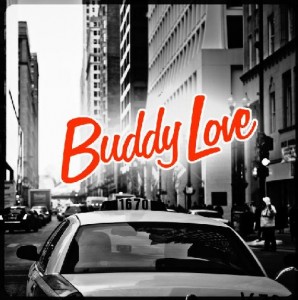 Buddy Love – Buddy Love
These NYC power-poppers gained a lot of attention in the early '80s with the Beach Boys-in-black-leather-jackets sound of their single "Sheila," but things went awry rather quickly. Decades down the road, the original members of the band named for Jerry Lewis's suave alter ego in the original Nutty Professor are back with a new album. Against all odds, it picks up right where they left off, with every ounce of energy intact, plus a well earned melodic maturity in tracks like the Badfinger-meets-Roy Orbison power ballad "Crying Town."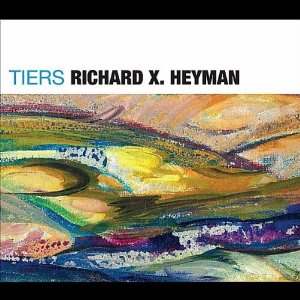 Richard X. Heyman – Tiers and Other Stories
A double-length baroque-rock concept album isn't the sort of thing one just tosses off casually, and Richard X. Heyman hasn't half-assed it by a longshot. There's a lifetime of musical and emotional experience in these tracks, but the rare melodic gift that lifts the album off the ground and sends it soaring skyward is the kind of thing that can't really be learned; you've either got it or you don't. Most don't, but as this ambitious, rewarding record makes clear, Heyman definitely does.