Sound And Vision: The Diminishing Returns of the No. 1 Single
No. 1 with a bullet: Ah, that once-relatively elusive and exclusive room at the top. The holy grail for the pop single, it used to be as high an honor and as highly desirable as gold and platinum albums. But what does it mean when a star as marginally talented as Katy Perry can hit No. 1 five times on Billboard's Hot 100 in the space of one album (six times in one and a half albums, if you count Teenage Dream: The Complete Confection)? Or when Rihanna, who still hasn't scored a chart-topping album in six tries, can do in less than six years what took Madonna a dozen (hit No. 1 on the Hot 100 one time short of a dozen)?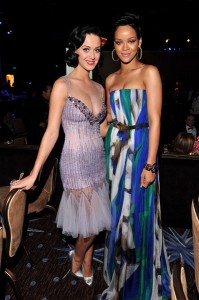 Does Teenage Dream have, well, a dream of ever being as iconic as Michael Jackson's Bad (which spawned five No. 1 hits and thus shares the record for most No. 1 singles from one album with Teenage Dream), George Michael's Faith (which produced four) or even Adele's 21 (a contemporary that launched three), none of which had to be re-released as a special expanded edition in order to pad its hit list and sales tally? For all her No. 1 singles, will any Rihanna album thus far ever be considered as landmark as Madonna's 1983 self-titled debut through 1989's Like a Prayer, which covered a comparable career time frame? Rihanna's yet to even break through the double-platinum glass ceiling.
Then there's Carly Rae Jepsen's Call Me Maybe, which just spent nine weeks atop Billboard's Hot 100 singles chart, making it the biggest song of the summer, if not 2012. It also makes her a surefire nominee for Best New Artist at the 2013 GRAMMY Awards ceremony. She'll face stiff-ish competition from Gotye and fun., who spent eight and six weeks at No. 1, respectively, with their respective singles, Somebody That I Used to Know and We Are Young.
But here's the thing: Getting to No. 1 on the Hot 100 just isn't what it used to be. The pop landscape has long been littered by artists who took one trip there never again to be seen in that vicinity, but in this age of disposable-digital-singles-equal-disposable-pop-stars, when singles are easier to buy and therefore sell exponentially better and spend more time at No. 1, summiting the Hot 100 is even less likely to produce lasting results or at the very least, a major hit album. Two years after its release and re-release, Teenage Dream is only double-platinum.
After Owl City hit No. 1 in 2009 with Fireflies, it took Adam Young three years to resurface in the Top 10, and he had to team up with Carly Rae Jepsen to do it (on Good Time, No. 8 with a bullet for the week ending September 15). Would either of them have been able to make return trips to the upper echelons of the chart on their own? We'll soon find out with Jepsen's new solo single, This Kiss.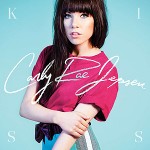 One of the biggest claims that Call Me Maybe can make is that it kept Maroon 5's Payphone out of the No. 1 spot, but as it turns out, two is Maroon 5's lucky number. Fueled by the runner-up showing of its premiere single, the band's latest album, Overexposed, sold a sturdy 220,000 copies in its first week and entered the Top 200 album chart at"you guessed it!"No. 2. Will Jepsen's debut album, Kiss, which was released September 18, do anywhere near as well? She may end up surprising us all, but Call Me Maybe might be as good as it gets for her.
Further proof of the waning benefit of topping Billboard's Hot 100¦.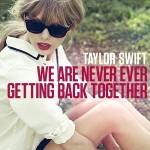 Taylor Swift is only just now getting there. Although she's the most bankable music star on planet Earth, with a truckload of accolades, including an Album of the Year GRAMMY for Fearless, the first of her two chart-topping albums, Swift only finally scored her first No. 1 on the Hot 100 a few weeks ago with We Are Never Ever Getting Back Together.
Justin Bieber still hasn't gone there. No artist alive today creates quite the fan frenzy of Bieber, yet he doesn't have a No. 1 single to call his own. In fact, Boyfriend, which recently topped out at No. 2, was only his third Top 10 single. He's already had more No. 1 albums than that!
In fact, some of the biggest acts in the history of mankind never went there. Bruce Springsteen, Led Zeppelin, Credence Clearwater Revival, Electric Light Orchestra, Pointer Sisters, and the list goes on. That the sure-to-never-be-legendary LMFAO made it look so easy twice only serves to further deflate the honor.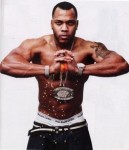 Flo Rida can't stop going there. Rida rode to the top of the Hot 100 three times in five years, which is pretty phenomenal for a rapper.  Less impressive:  His latest album, Wild Ones, has produced three Top 5 singles, including the No. 1 Whistle, but managed to sell only a paltry 31,000 copies in its opening week in July, which was bad enough for a No. 14 debut.
It's too easy to manipulate your way there. Take a bow, Rihanna, I'm looking at you. If special discount pricing doesn't work, you can always turn your faltering single into a special event. Last year, when it seemed like S&M was not going to become the third No. 1 single from Loud, Rihanna and her label, Def Jam Recordings, quickly commissioned a remix featuring a tacked-on Britney Spears vocal and watched it soar to No. 1. Unfortunately, when Spears did the same thing with Till the World Ends, featuring Ke$ha and Nicki Minaj, the farthest she could go was No. 3. In fact, until Womanizer went to the top in 2008 (to be quickly followed by 3 in 2009 and Hold It Against Me in 2011), Spears' only No. 1 single was her first one, ¦Baby One More Time.
Now quick, sing two lines from 3 or Womanizer! So much for No. 1 with a bullet being the domain of timeless, memorable hits. Those were the days.